When you attempt to do an upload after upgrading to version 9.3.165 you receive an RfcException that says "RFC_CALL_TRANSACTION not found".
 To solve this problem:
Open the Upload Options by going to the Upload Section and selecting the Upload Options button.
Select the Advanced tab. Refer to Figure 1 below.
Select Detailed Logging. Refer to Figure 1 below.
Click OK
NOTE: This issue is only found in version 9.3.165 and will be fixed in future releases.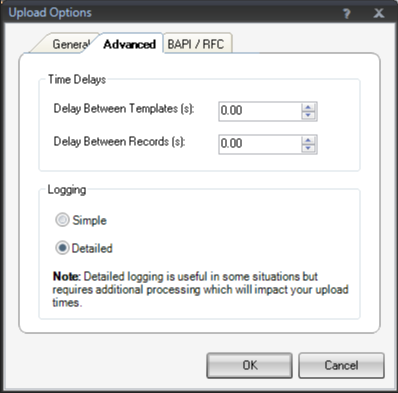 Figure 1 - Upoad Options Advanced Tab