Issue: After recording a template and attempting to upload data into SAP, the messages come back as Success but no data was changed in SAP.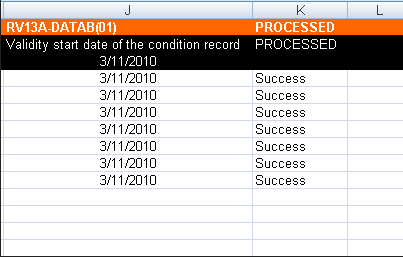 Cause: The recording of the template determines what actions are performed during the upload.  It is therefore imperative that the data is saved in the recording process.  If the save button was not clicked after making the changes in the recording the data will not get committed to SAP. If no messages come back from SAP other than "Success", it is possible that a save was not made during the recording. If the save button was pressed and no uploads seem to be saving the data, it could be that the user is lacking the required authorizations to run Data Workbench.
Resolution: Re-record the template making sure that the save button is pressed and the data is committed. If the changes were not made during the recording, they will not be made during the upload.