Error Message: No connection could be made because the target machine actively refused it 127.0.0.1:3333

Symptoms: When starting Data Workbench, you receive the message above and Data Workbench will not start. 
Cause: This usually occurs when the Quadrate Authentication Server (QAS) Service is not started.
Resolution: If the Quadrate Authentication Server Service has not started, then it needs to be started manually. To do this, follow the directions below.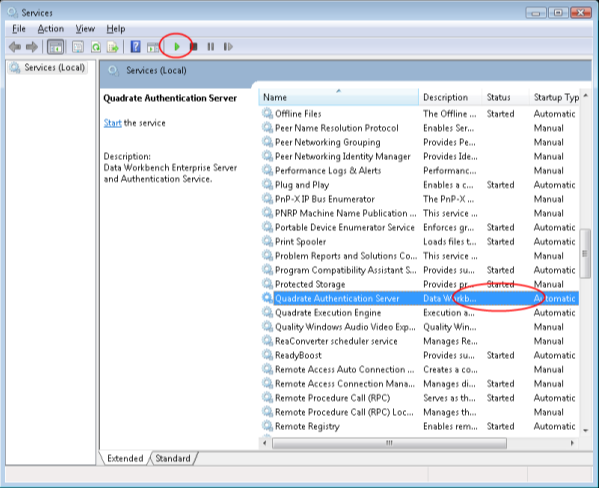 Click on the Start Menu --> Click Run --> Type in Services.msc --> and click Enter or Go to Control Panel--> Administrative Tools--> and double click Services.
Locate the Quadrate Authentication Server Service in the list of Services and select it.
If the Service status is not set to "Started", then start it by clicking on the green triangle that looks like a play button.
If the service starts, the re-attempt to run Data Workbench. If the service fails to start, please contact Quadrate Support with any error messages that are received.