Select Manage Business System to create a new logical system
Select a business system and choose Custom – Custom Logical System from the Logical System drop-down box.

3. Enter the name and description. Click Create.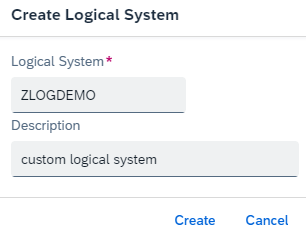 4. The new logical system is created and assigned to the business system. A logical system is unique to each business system.