In a dynamic rule, a background step may be selected.
Create a change request type with a dynamic workflow according to the Dynamic Rules
When adding the details for the dynamic rule, choose BG – Background Step for Approver Type.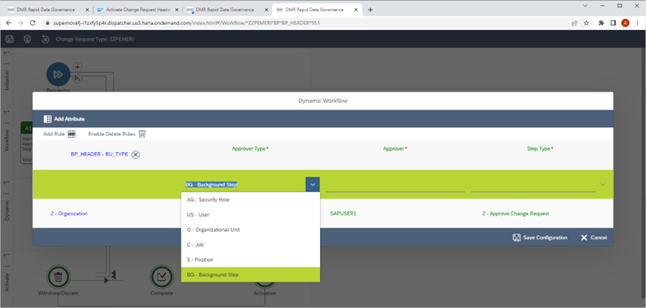 3. For Approver, enter the type of Background Step required.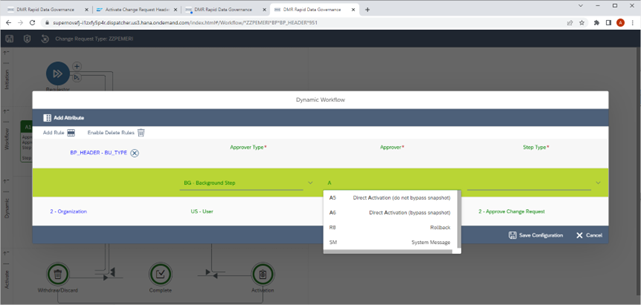 4. Complete the workflow according to the Dynamic Rules