Issue
When adding a new Group in the Data Quality (fka dspMonitor) application - or when validating an existing Group - this error text appears: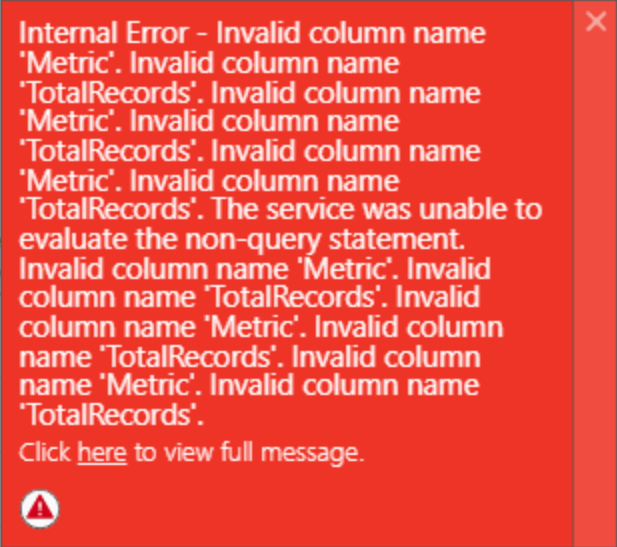 Internal Error - Invalid column name 'Metric'. Invalid column name 'TotalRecords'.
Resolution
Rename or delete any Group named ALL. In the context of the page, ALL is a reserved word that cannot be used as a Group name.