Version
This article applies to SST/DSP versions prior to 7.4.2, which included a resolution (DSP70-1245).
Issue
When using Excel Integration to import data, the process does not complete and hangs. Records are imported into the underlying database but the import window does not complete and close.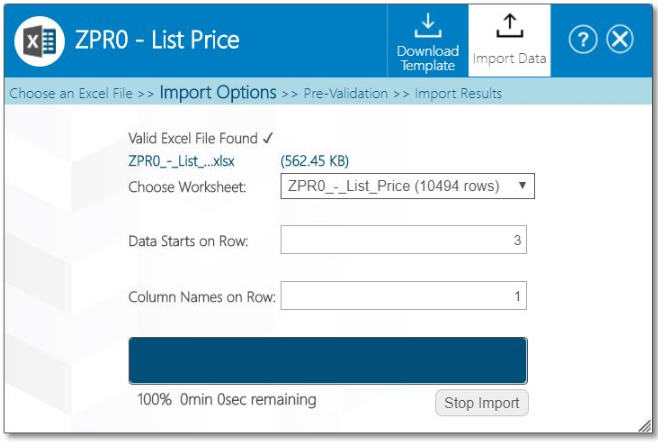 Solution
This issue occurs for large record sets over 10k records. Syniti recommends that you split the file into sections containing fewer than 10k records and attempt the import with these smaller data sets.