Affected versions: DSP / ISA 6.6.0 and later
Issue:
After creating a request from Report Viewer in ISA, a deletion of that request does not remove the data related to that request. If the user then creates a new Request from ISA it will show duplicate records.
Resolution:
Will be fixed in a future version (fix version not yet determined)
Workaround:
Navigate to dspCompose > Requests and go to the vertical of the request to be deleted. On the Change Status tab, click the Delete Request button: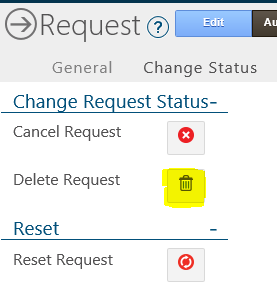 Go back to the horizontal view of the request and click on the Template Name to navigate to the template:

On the vertical of the template/Advanced tab, click on Delete All Requests: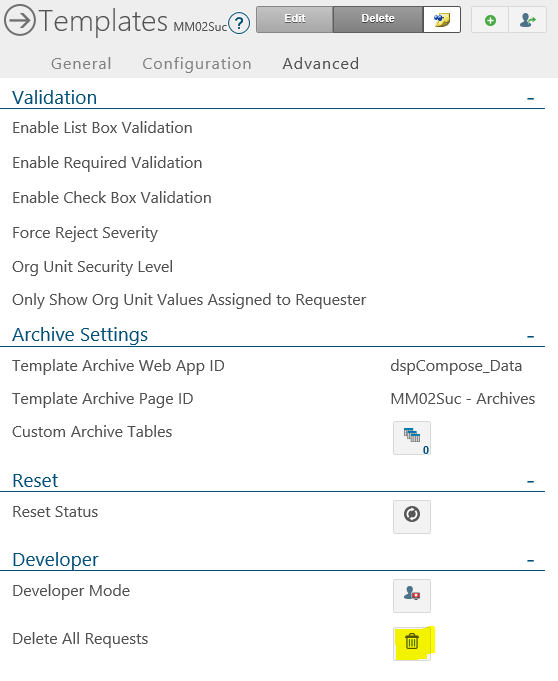 Go into the icons of this template and validate them at role and user level.

Creating a new request will now show the correct, expected data.