NOTE:  This article is listed in the following 'checklist' guides: [DSP] Application Installation Errors
Version:  All released versions of DSP, DSMA and ISA (including dspCompose and dspConduct)
Issue:  The following error may be seen during the installation process, displayed in the Package Manager window after entering Parent Site, Application, and App Pool values.
"The security identifier is not allowed to be the owner of this object."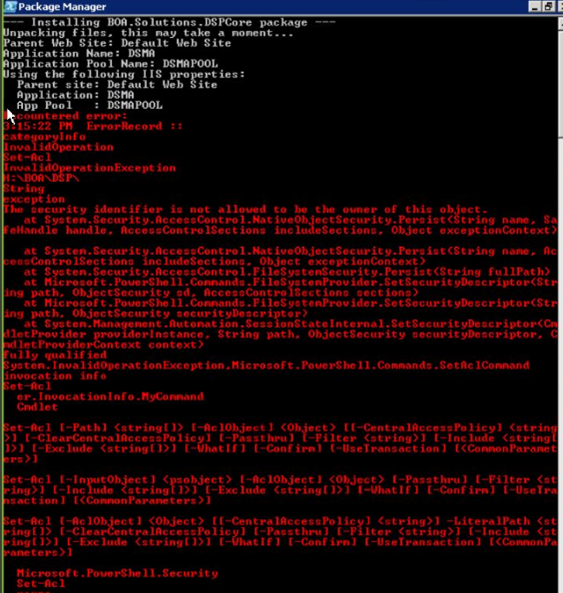 Root cause is not known.
Resolution:
Reboot target installation system.
After rebooting, take the following steps to restart the installation process:
- Open the CranSoft Package Manager Console (from the Start Menu) as an Administrator
- Type: Install-BOASolutions
NOTE: Do NOT rerun the Setup.exe file.