Version: 6.x
Application: DSP / System Administration
Description of the problem: 
I want to create a new user with the same security settings, roles, access, etc. as an existing user.
Resolution:
Note - roles must be manually assigned.
You can duplicate a user by going to Admin>Security>Users. Highlight the user that you want to copy and select the Create User From icon (next to the Add button).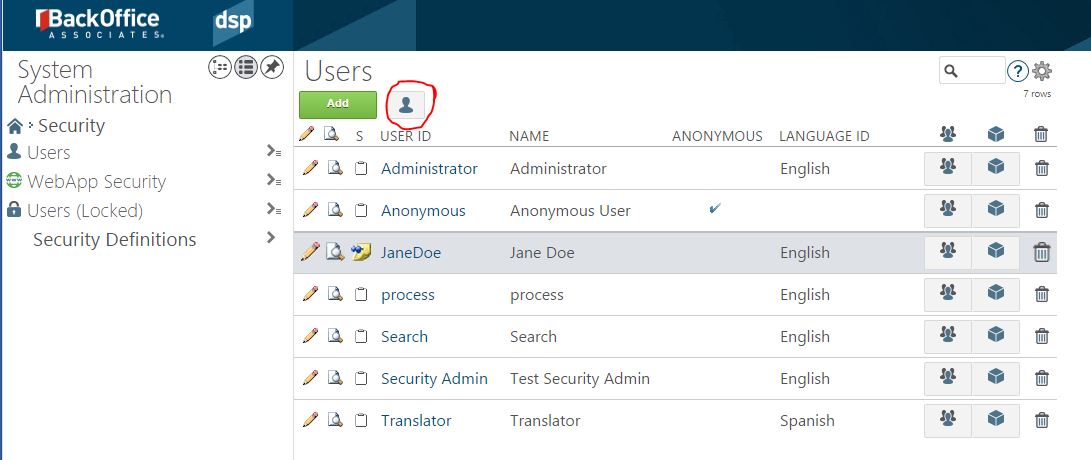 You will then be presented with a vertical view to populate the new user's information on.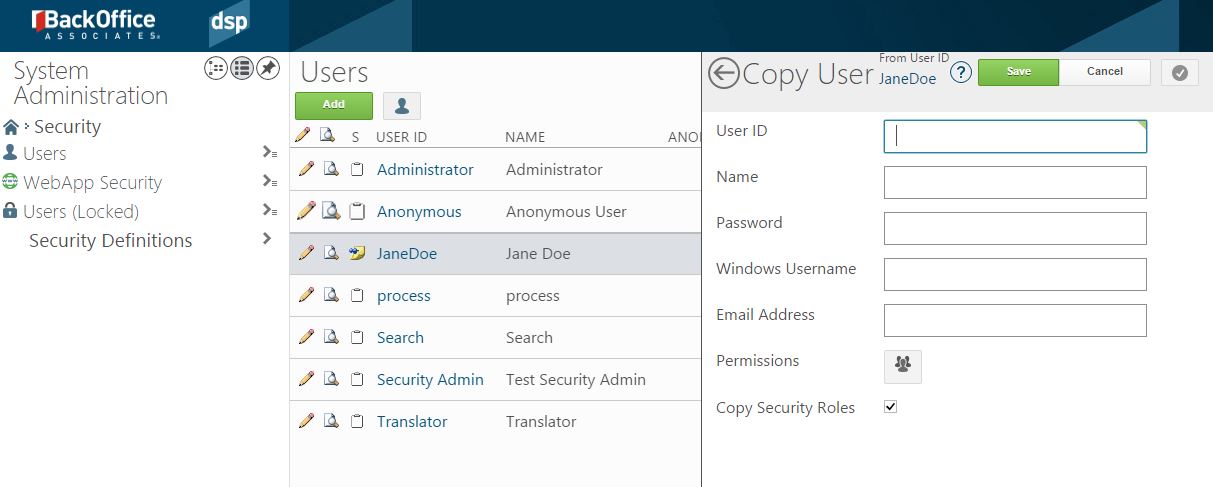 Once you have entered the User ID, etc for the new account and saved those values, select the Permissions icon and you can review, or revoke webapp permissions there.

Once you have completed that initial setup you will need to go to Security Definitions and assign Security Roles and User Specific Security settings as those are not copied when creating a user from an existing user.