Version: DSP all versions (including DSMA and ISA), CranSoft all versions
Issue: The status indicator in the top menu bar is yellow indicating failed jobs exist. Clicking on the status indicator takes you to a page displaying the failed jobs. In some cases, for example, when there has been a problem connecting to the SQL Server, a large number of failed jobs may need to be acknowledged. The Failed Jobs page only allows this to be done one job at a time. Is it possible to acknowledge multiple job failure messages at one time? It is too many clicks to acknowledge each failed job individually.
Solution:
Failed job acknowledgement can be done on a queue by queue basis. Maximum number of clicks is one per queue.
1. Navigate to the Admin -> Resources -> Queues page.
2. Click 'Acknowledge Failures' for the relevant queue. 
DSP screenshot: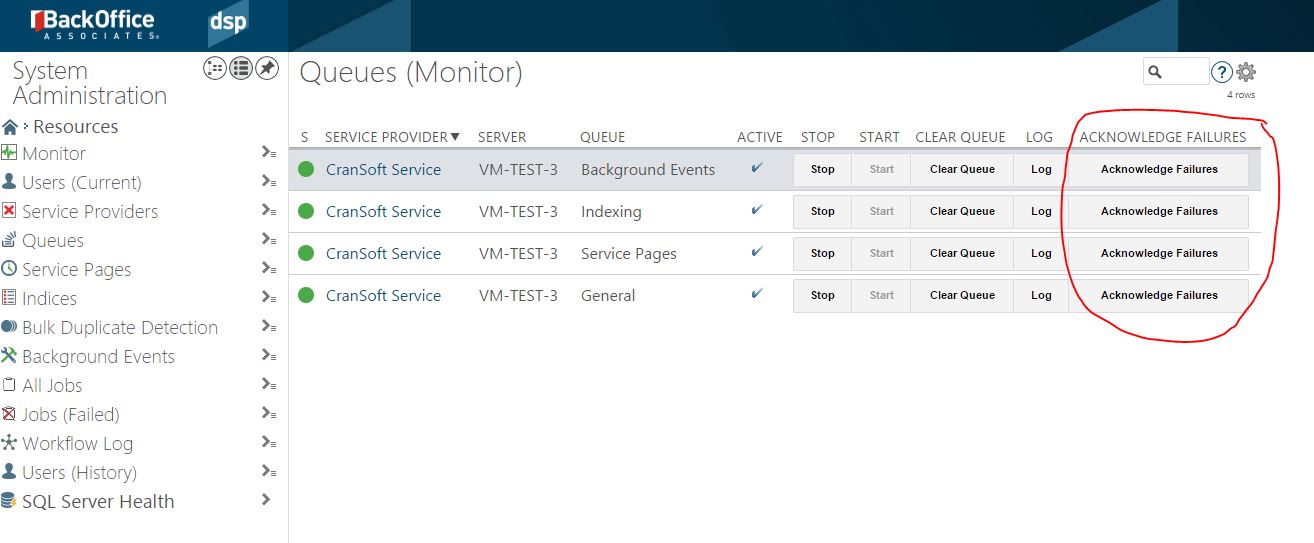 CranSoft screenshot: