Concento™ RDG Architecture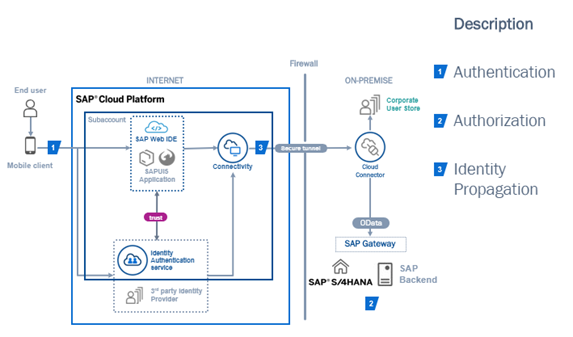 Prerequisites
HTML5/SAPUI5 Application running on SAP Cloud Platform
SAP MDG installed and activated
On-Premise Extension Connected to SAP S/4HANA
Initial Setup and Configuration
Concento™ RDG runs as a website on the client's network. Authorized users on the client's domain have access to tools directly or the tools can be accessed remotely from a VPN connection. No other client software installations are required apart from a supported standard web browser such as Google Chrome, Mozilla Firefox or Microsoft Edge. Your local system administrator will provide you with the correct links, user ID and password to access Concento RDG.
Licensing of This Product
Maintaining an active license for Concento™ RDG application suite is the responsibility of the project team administrator and client. The license will be valid per application installation server and each application will have its own license. To apply for a new license the project team administrator must submit LicenseKeyCollection.pdf form that can be downloaded from the DMR SharePoint site and submitted to the Development team for approval and build.