This may affects all released DSP versions.
Problem: When upgrading a  DSP instance, an error is caused by the LogType table in Cransoft. The table causes a timeout during the upgrade process, even though the table contains few records.
The full text of the console error reads:
Error Message: The service was unable to evaluate the non-query statement. 
Timeout expired. The timeout period elapse prior to completion of the operation or the server is not responding. 
The statement has been terminated.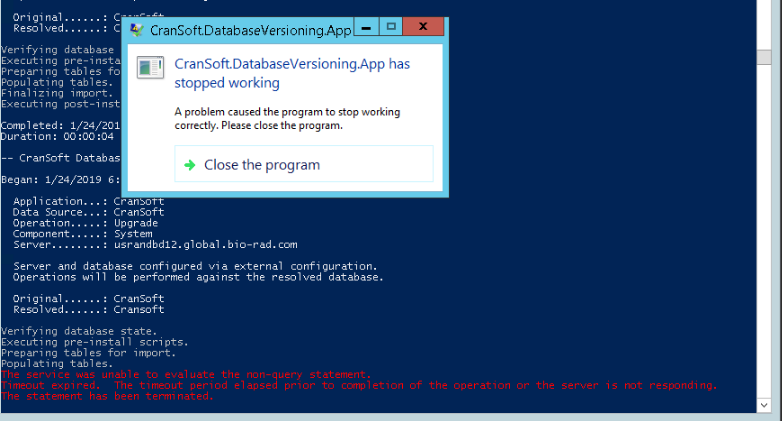 Solution: Truncate the CranSoft.dbo.LogEntry table and then restart the upgrade. This should be done no matter how few records exist in the LogEntry table.