Note:  Like almost all network software, the ports that Data Services listens on can be chosen during installation and also changed at any time later.  Therefore, you may need to contact your BASIS team to verify the port numbers being used by Data Services.  You can find all the default port numbers in section 2.4.1 of the Data Services Installation Guide for Windows.
DSP 6.1, as delivered, will connect to Data Services via SAP's Web Application Server on port 8080.  In the image below, DSP 6.1 would be considered a Web Service Application.
Normally, a standard HTTP connection with secure session switched on is used for the Web Application Server.  This means that a call to Data Services requires an open session call first.  If the Web Application Server supports HTTPS, then any web services (such as DSP 6.1) should support it also.
Additionally, according to sections 3.4 through 3.6 of the Data Services Administrator Guide, all the connections in the image below support SSL, though it is not used by default.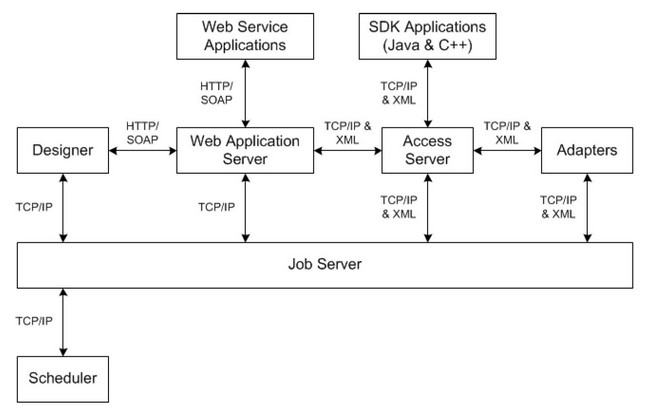 References:
SAP Data Services Installation Guide for Windows, Section 2.4.1, Port Assignments -http://help.sap.com/businessobject/product_guides/sbods42/en/ds_42_install_win_en.pdf
SAP Data Services Administrator Guide, Sections 3.4 through 3.6, Configuring SSL... -http://help.sap.com/businessobject/product_guides/sbods42/en/ds_42_admin_en.pdf